DENBY CUTLERY   WAS SOLD  IN BOXED SETS  IN VARIOUS  COMBINATIONS . WE DO GET BOXED SETS IN BUT  WE SELL NORMALLY AS INDIVIDUAL  PIECES .

DENBY  HAD 3 TYPES OF CUTLERY  ,THE OBLONG FLAT TYPE TOUCHSTONE ALL INDIVIDUALLY NAMES  AND THE RIBBED BULBUS ENDED CUTLERY ( REGENCY PLUS A COLOUR I.E.  BLUE  ) 

PLUS BAROQUE  A SIMULATED ICECREAM CORNET DESIGN  SEE PICTURE .

CUTLERY SETTINGS  FOR ALL 

SERVING  SPOON

SERVING FORK

DINNER KNIFE

DINNER FORK

SOUP SPOON

DESSERT KNIFE

DESSERT FORK

DESSERT SPOON

TEA SPOON 

I DO STOCK CUTLERY  AND AM HAPPY TO BUY  IN SMALL OR LARGE QUANTITIES .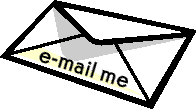 SELECTION FROM DENBYS  CUTLERY BROCHURE  


THE STOCKS OF CUTLERY VARY DAILY   AND  THERE IS CURRENTLY PEOPLE WAITING FOR  ITEMS. 

PLEASE  CONTACT ME IF YOU WISH TO SELL  ANY AMMOUNT  OF CUTLERY  


There is a large amount of both sets  more than a 6 piece  setting   !  please  email me for details